The L.U.C.Y. Lending Team was founded by Zach Larichiuta after 13 years of experience in the mortgage industry. He created this concept after seeing a great need for a new style of lending with attention to a missing niche of customer service for clients. As most people have experienced through the lending process, it can be stressful, tedious and frustrating due to lack of communication and understanding where the loan stands.
Zach's ability to balance being a top 1% producer in the country and retain excellent relationships with his clients inspired him to grow his team to have the process he envisioned be executed in the most professional and seamless way. Together with his team, the Lucy Lending Team will be able to guide, assist and go above and beyond expectations for your next purchase or refinance.
Contact the Lucy Lending Team today
to see how we can assist you and show you how the "end" in lending is just around the corner at the closing table.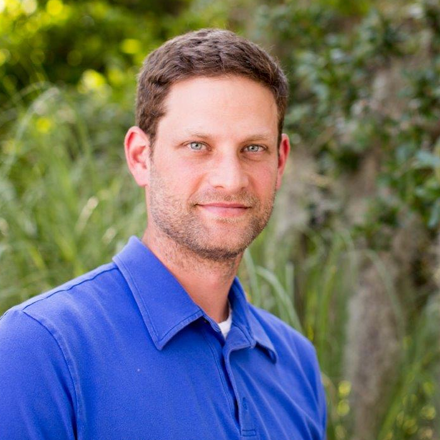 Zach Larichiuta
Zach Larichiuta hails from West Hartford, CT. He migrated down to the Charleston in 1998 where he attended the College of Charleston. Zach graduated in '02 with a degree in Business Administration. After spending his college career here, he realized there was no other place for him to call home and has been lucky enough to call Charleston his home since that time.
Immediately following school Zach attended the prestigious Xinnix Mortgage Academy of Excellence; which he completed in 2003 and with great zealous entered the mortgage industry as a Loan Originator. Zach has had an exceedingly successful career in the mortgage industry for 14 years. This past year he has been among the elite few to be named as the top 1% of National Originators in residential lending. Although Zach has become part of a select few nationally to be recognized for this accolade, he has never forgotten the premise of what matters to him and what he values of about his role as a mortgage advisor. His clients are his most important focus and assisting each and every one of them with personal attention and guidance has been his goal for each person he has helped and facilitated to obtain their goals with their properties. Zach's testimonials speak for themselves and he has created a hand selected team that share this vision and passion with him to found the LUCY Lending Team. Zach is equally passionate about the place he lives and is a big part of the community in all aspects. He loves playing Bocce on Folly Beach and treasures moments with his beautiful wife Dolly and two daughters Lucy and Story. He is an active parent, coaching youth soccer and basketball. Most of his family is now local and shares in his love for this paradise of a city. Zach, cannot wait to assist you with your mortgage needs and not just become someone who plays a guiding role in that aspect, but a lifelong friend and resource.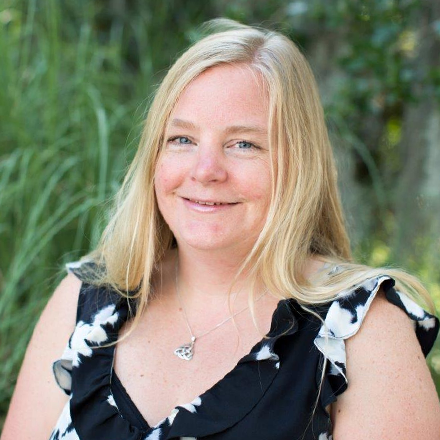 Molly
Molly grew up in Okemos Michigan and went to Okemos High School outside of East Lansing Michigan, where she picked up a love of the arts. Molly is an accomplished Cellist that has played with Yo-yo Ma and Itzak Pearlman, she has been playing the cello since she was 4 years old. She is a graduate from Savannah College of Art and Design with a BFA in Oil Painting and minor in Art History. Molly has the ability to see and to incorporate art into life and take something that is insignificant to some and make it extraordinary.
Molly has worked in Real Estate in various capacities for her whole career. Molly has a great passion for Real estate and helping people to achieve lifelong dreams. She started out as a property manager for a vacation rental company on Folly Beach, she then worked for Charleston County as a title abstractor and then went on to work at Carolina One Real Estate from 2004 – 2012 as the office Manager for one of the largest offices in the Tri- County Area. She was then given the opportunity to move over to Mortgage lending and she jumped at the chance to learn something new. She has along the way been able to obtain her Real Estate License, Paralegal License and her Mortgage Lending License. Molly moved to Charleston in 2001 and has loved it ever since! Molly's goal is to provide each client with outstanding service that is above and beyond the normal loan process. Molly finds that when you have helped a client with the ability to achieve a dream that is the biggest purchase of their life, it gives her a sense of true happiness. Molly will take you through the journey of purchasing a home and hold your hand as you go through each step. She is: Highly ambitious, professional and creative college graduate, she is detail oriented, flexible and dependable; especially skilled at multi-tasking, meeting deadlines. Molly's passion for giving back to the community and love of the arts has continued with her outside of work. She is a member of a book club, she still plays her cello and she will occasionally have an art show to display her oil paintings. She loves to run, paint, go to the beach, travel, and listen to live music, watch films and send time with her friends and family.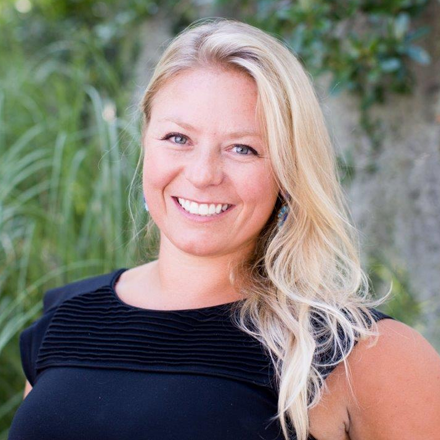 Gillen
Gillen grew up on Cape Cod and went to Noble and Greenough High School outside of Boston, where she picked up a love of the arts and lacrosse. She was a Cum Laude graduate from Syracuse University with a BFA in photography and minor in psychology. While at Syracuse she was a 4 year Varsity Lacrosse player, where she was awarded twice the NCAA Top Ten Big East award as an academic all-star, won the ECAC tournament her freshman year and made the NCAA tournament for the remainder of her 3 years with the team. She was also a member of the Delta Gamma Sorority.
Gillen has worked in sales in various capacities for her whole career. Gillen moved to Charleston 4 years ago and could not imagine calling any other place her home. She was naturally attracted to the real estate industry because of her love of relationship building, seeing her efforts make others' lives better and the deep impact she can have on her clients during an immensely important decision and time. Her ability to communicate, guide the process and be available to everyone allows her to relieve any stress or anxiety typically associated with the home buying process. Gillen's passion for giving back and love of the arts has continued with her outside of work. Gillen currently holds the title of Chair for the Charleston Junior League's annual prestigious fundraising event: Night at the Races. She also sits on the board of the 1858 Society for young patrons at the Gibbes Art Museum , volunteers with underprivileged children through the Reading with Realtors mentorship program and is a member of RHOF (Realtors Housing Operation Fund); which is founded by CTAR members and has for over a decade given back to housing initiatives in the Charleston area. She loves to run, play tennis, sail, travel, listen to live music, watch films and spend time with her friends and family.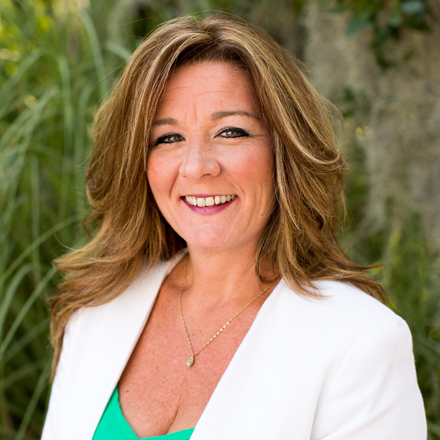 Renee
Renee has been living in the Charleston area for 25 years after attending the College of Charleston and receiving a B.S. in Psychology. Raised in the Washington D.C. area and the hustle and bustle spirit of the city has inspired an incredible work ethic. This she has always upheld high standards for anything she tackles in her life. Renee was recruited into the industry in 1998 and now is one of the most respected and tenured Loan Officer's in the greater Charleston area.
Renee has been a top producer her entire career and was ranked as the Number One Loan Officer at Carolina One Mortgage/Shelter Mortgage 2005-2008. Renee most recently; has taken on the role of a Branch Manager and was responsible for the Top Branch Volume for Prospect Mortgage for 2014 and 2015. Renee is currently acting as a producing Sales Manager for iMortgage and most recently has been focusing on niche products, such as renovation loans. Which, with her extensive experience and knowledge is able to assist clients with incredible competence and guidance, through more challenging loan processes. Renee has been a member of the MLAGC and is this years President of the organization. Renee has in incredibly infectious spirit and is a natural leader to her team in Charleston. In her free time, she loves to take advantage of wonderful Charleston weather and to be outside with her pitbull, Calvin; chase her misbehaved kitty around and most of all be with her teenage son Nick, who currently attends Charter High School and an avid rugby player. Renee also loves plants and spends free time working in her yard and growing flowers.