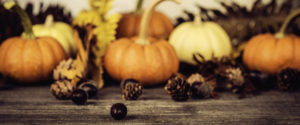 It's time to break out those boots, scarves, and hats. November is here and that means cooler weather, the Carolina Fair, and oyster roasts are coming to Charleston. Thanksgiving is also upon us and the holiday season opens with the Holiday Festival of Lights at the James Island County Park.
Here are your November calendar of events:
1-5: Carolina Fair, Ladson
3: 13th Annual Oyster Roast, Friends of the Hunley, Bus Shed
4: Rockabillique, Park Circle
4: Citadel football vs Western Carolina
4: 16th Annual Harvest Festival, Johns Island County Park
4: 6th Annual Lowcountry Hoedown, Bus Shed
4: Kiawah Symphony Tour of Homes
4: Charleston Mac Off, Grove at Patriot's Point
5: 4th Annual Charleston Coffee Cup, Memminger Auditorium
5: Charleston Horticultural Society's 2nd Annual Oyster Roast, McLeod Plantation
8-14: Charleston Burger Week
9: Joshua Bell, Gaillard
10: Veteran's Day
10-1: 28th Holiday Festival of Lights, James Island County Park
11: 1st Annual Shine on Shindig, Bowens Island
10-11: 6th Annual Smoke on the Harbor BBQ Throwdown, Charleston Harbor Resort
12: Wine, Women, and Shoes, Daniel Island Club
12: Steeplechase of Charleston, Stono Ferry
18: 18th Annual Charleston Animal Society Chili Cook Off and Oyster Roast, Riverfront Park
21: Rodrigo y Gabriela, Gaillard 23: 40th Annual Turkey Day Run and Gobble Wobble
23: Thanksgiving
24: Black Friday
27: Cyber Monday
The Charleston real estate market continues to perform well.  Year to date, we are up 3.3% over the same period from 2016 in number of transactions and may possibly sell over 18k homes for the first time in history. Five SC schools received Blue Ribbon status this year and two are here in the Lowcountry.  Buist Academy for Advanced Studies and Palmetto Scholars Academy were recognized.  The College of Charleston is not only the most beautiful campus in the US as recognized by Travel and Leisure, but also has another great ranking.  Best Computer Science Schools Digital ranked the Top 35 Best Schools for Big Data Degrees in 2017 and the College of Charleston placed number 5 and just opened the Innovative Center, partnering with major businesses in the area. If you do not want to let one more Holiday go by not calling Charleston your home, contact Zach and the Lucy Lending Team today! Have a safe and blessed Thanksgiving!
Zach and the Lucy Lending Team
843-469-9010
Zach@lucylendingteam.com
www.charlestonmortgagelender.com
#November #thanksgiving #family #holiday #season #calendar #events #local #Charleston #lender #mortgage #financing #realestate #homebuyer #moving #trusted #lending #broker